Realtor & Auctioneer Serving Southeast Tennessee
---
Cleveland Charleston Chattanooga Benton Ocoee Athens Decatur
Bradley County Hamilton County Polk County McMinn County Meigs County.
---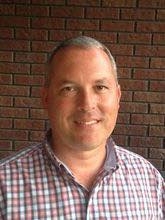 Terry Posey, Realtor & Auctioneer
Realtor and auctioneer, Terry Posey represents clients in both the purchase and sale of real estate in Tennessee and Georgia. He conducts various types of auctions such as real estate auctions, antique auctions, and estate auctions to include farms, personal property, farm machinery, and most anything else you can imagine! Terry also conducts liquidation auctions for Bradley County Sheriff's Office, Cleveland Police Department, and Cleveland Public Works Department.
Specializing In Estate Sales
An estate is defined as the real estate and/or personal belongings of an individual either living or deceased. Estates can take weeks, months or even longer to liquidate. For estate heirs, deciding who gets what or finding a buyer for so many items at the correct price can be very challenging. Estate Auctions are a fair and popular way to liquidate the estate of loved one who has passed.
Because Estates at Auction are planned (and advertised) in advanced, market value is achieved in a relatively short period of time. Interested heirs can purchase assets at auction including real estate, vehicles, and/or personal property. Terry and his team are happy to help you through every step, from court procedures, meeting with attorneys, and assisting with surveys, to organizing, cleaning, and arranging property such as furniture, antiques, glassware, and more.
More about Terry Posey
A Cleveland Tennessee native, Terry received his auctioneer license in 1990 at Nashville Auction School before going on to attended Cleveland State College and Lee University. In 1998, Terry attended Tennessee Real Estate Educational System School where he obtained his Affiliate Broker License. After fulfilling Tennessee Real Estate Commission requirements, Terry received his TN Real Estate Broker's License, a great success!
Terry's wife, Amy, assists with auctions and the two enjoy spending time together. In his offtime, Terry enjoys spending time with my family, coaching little league baseball, soccer, and attending University Of Tennessee football games with friends.
Questions? Call 423-559-2444 Today!